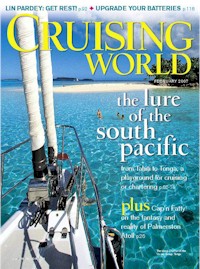 FREE ISSUE AND FREE GIFT WITH ORDER!

Complete and submit this form and you will receive the next available issue of Cruising World -- absolutely FREE! If you like it, you will receive 11 more issues (12 in all) for the low introductory price of $28! You save 53% off the newsstand price!

PLUS - You also receive access to the FREE Boat Resource Guide immediately after you hit the submit button below!