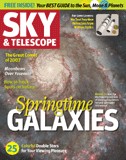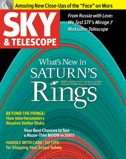 A year of Sky & Telescope is the perfect gift.

The stunning photographs, the informative product reviews, and the stimulating articles will fascinate the amateur astronomer in your life.

And you'll love the price: just $34.95 (more than 50% off newsstand) for the first gift, and $29.95 for each additional gift.

A stellar choice all around.

Start A Subscription Of Sky & Telescope?