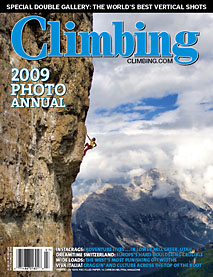 Join the Access Fund today!

The Access Fund is the non-profit climbing advocacy group representing over 1.6 million climbers nationwide. By joining, you take an active role in protecting and conserving climbing areas for this and future generations.



Congratulations on your Access Fund Membership! You've made a choice to help protect and preserve our incredible playground, the Earth. Without your support, the future would be uncertain as land acquisitions and closures potentially swallow our greatest climbing areas one by one. As an Access Fund member receive a 78% discount on a subscription to Climbing Magazine!

Every issue of CLIMBING contains practical information about climbing destinations, equipment, training and techniques, as well as compelling first-hand accounts, fascinating profiles and great photography.

Take a year-long climbing trip - Subscribe now!