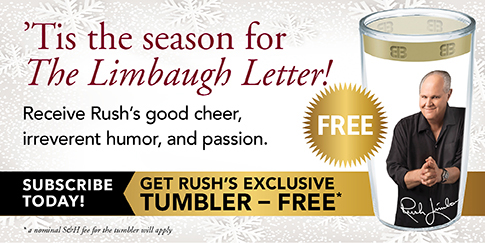 1 year for $34.95 + $4.95 S&H for Rush's Exclusive Tumbler, total $39.90


SAVE 16% BEST DEAL!
2 years for $58.95 + $4.95 S&H for Rush's Exclusive Tumbler, total $63.90


Offer valid while supplies last.



Is this a Gift Subscription?
No
Yes, and I'm subscribing too.
Yes, but I'm NOT subscribing!
(If you select Yes, we will ask who it's for after your information is confirmed.)




From time to time we have the opportunity to provide emails to vendors offering related products and/or services. Many of our readers find this beneficial. To respect your privacy, we ask your permission at this time to include your email on those occasions. If you select NO, we will never provide your email to outside service providers.
YesNo
To help us prevent automated internet fraud,
please answer the following simple question:

What has three feet?:
A Yard A Houseboat An unfortunate cow

Accept Terms & Conditions. (Box must be checked to process your order)
*A shipping and handling fee for the Tumbler will be applied. The first monthly issue will be mailed in three to four weeks. Allow four weeks for delivery of Rush's Exclusive Tumbler. Gift subscriptions start with the January, 2018 issue.

You will receive a confirmation email from us momentarily to confirm your order. If you do not receive your confirmation email, please contact us at memberservice@rushlimbaugh.com. For questions about your order or subscription, please call 1-800-829-5386 or write us at The Limbaugh Letter, P.O. Box 420058, Palm Coast, FL 32142-0058.

Offer valid in the U.S., its possessions and territories. The digital edition of The Limbaugh Letter is available worldwide, including Canada.
© Premiere Networks - All Rights Reserved